As the music business becomes more complex it is becoming critical that record labels, distributors and publishers have a business platform that allows then to maintain their business data and meet there financial reporting obligations. SR1 was designed to deliver all the critical business and data management processes required to run a successful music company in today's environment. Once you start using SR1 you will see why it has become the business backbone for many internationally recognized music companies who have been using the system since 2005. For more information, contact us.
Catalog Management
With SR1's catalog management tools, you can keep all of your metadata (track, release, deal, sales, license, etc.) in one place. With easy to use navigation and comprehensive search functions, finding, sorting, and cleaning data is easy using SR1. Additionally, there is access to sales reports, and metadata exports so you will be able to view your information in excel, text, or pdf formats. To upload your data, we have Fuga and CI metadata integration and support the use of various templates to upload data from excel sheets to populate the fields in SR1. Contact Us with any questions concerning importing data or our extensive Catalog Management tools.
Deals Management
SR1 has flexible deal management tools that allow you to enter royalty rates by territory, release type, delivery type, physical/digital sales, and more! There is the option to pay royalties on PPD, Reltail, Income Share, Average Price. There are tools that make complex compilation accounting easy. There are sections to maintain reserve rates, expense recoupment, license rates, and more! And there is much more that we can detail if you contact us!
SR1 will Help You Generate and Deliver Your Royalty Statements
With SR1 you will have the ability to process all of your sales statements and use the consolidated sales data to create your royalty, distribution, and publishing statements. Statements will report the necessary details and summarize the results for each of your deals. The statements include all physical sales, digital sales, licensing income, expenses, advances, and calculated royalties in a simple yet comprehensive format. To see a demo of SR1 and obtain sample statements please fill out the Contact Us form or email us at info@backlashsolutions.com.
Daily And Historical Sales Analytics
With SR1Net, your sales can be viewed graphically to give a better understanding of your sales. You have the option to view sales over time, by region, by delivery format, and by album. The analytics tool includes a variety of ways to break down your sales information to get the information you need to aid decision making. Additionally, you can share this information with your receiving parties to provide more transparency to your clients.
Inventory Management
Within SR1, you can manage your inventory to keep track of components, ship orders, current inventory, ship orders, and more! Inventory integrates automatically with sales, so once the inventory is established, you can review the current inventory of your physical releases keeping in mind the sales from your distributors.
Support For Most Digital Service Providers and Distributors with Ongoing Updates
Each accounting period, you may receive hundreds of different sales statements. Each statement is in a different format and contains different data. So how do you organize all this data into one format? SR1 supports direct upload of many vendor statements and organizes the data into a common format that is used for royalty reporting. To find out if we handle you vendors statements please contact us.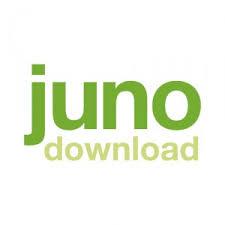 Create Reports From Existing Data
Sales reports can be created quickly and easy and include comprehensive data from sales, releases, etc. You can create reports and filter by release, date range, artist, label, and much more to create the report that you want to see. In addition, there are exports readily available so you can view your release, license, invoice, contacts and other data within excel.
Contacts Management
Keep track of all your contacts, whether they be distributors, vendors, labels, artists, etc. The contacts are integrated throughout the system so you can keep track of which deals/statements the contact is connected to. Contacts can also be put into groups, can be emailed through SR1, can be sorted by their contact type, and more. The contact list can also be easily imported into SR1 and exported to view in excel
Access to Our Acclaimed Support Network
We support SR1 in real time via live chat, phone, email and live remote screen sharing at no extra cost. Our team provides industry specific support that is directly related to all the business processes encapsulated in SR1. In Addition, our support network includes tutorial videos, support documents, a help guide, and our constantly updating FAQ.